Whether you're a tween or not, these books appeal to so many emotions and thoughts, you'll want to share them with a friend! Start a book club, join ours, send a long distance friend one of these and get to reading, because this list is full of good reads that go with conversation … and maybe a coffee or hot cocoa too.
As if being a vampire kid wasn't tough enough, Dragoslava is also cursed by a witch, doomed to carry out her errands for the rest of their life or else they will be turned into worms. In this graphic novel, we follow Drago on this next errand alongside their lifelong vamp kid friends and they are all hoping this will be the last one. Can Drago break their curse with the help of those they meet along the way? Or is slithering in the dirt for the rest of eternity their fate? We read this book at our Tween Book Club and the tweens could NOT stop talking about it. Definitely, a book to share and rated 10/10 by your local tweens.
Magnus is the son of a Norse god in a time when the Gods of Asgard are preparing for war. To prevent Ragnarok, Magnus must search the Nine Worlds for a weapon that has been lost for thousands of years. When his journey turns to a nightmare, Magnus must make the ultimate sacrifice to save others. A must-read for fans of Rick Riordan and the Percy Jackson series.
This heartfelt graphic novel follows Manu and her best friend Josefina at the magical school for girls. When a secret wish goes wrong, Manu tries to use magic to remedy it, only to find that the great power she summoned comes at cost. As we follow Manu and Josefina through their journey to right things, we witness a tale of friendship and finding your place.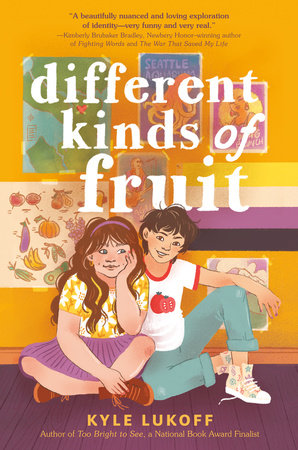 Annabelle Blake fully expects this school year to be the same as every other: same teachers, same classmates, same, same, same. So she's elated to discover there's a new kid in town. To Annabelle, Bailey is a breath of fresh air. Suddenly sixth grade is anything but the same. And when her irascible father shares that he and Bailey have something big–and surprising–in common, Annabelle begins to see herself, and her family, in a whole new light.
From the prolific author of The Moon Within comes the heart-wrenchingly beautiful story in verse of a young Latinx girl who learns to hold on to hope and love even in the darkest of places: a family detention center for migrants and refugees. This book is so emotional it's worth a share.
Breaking up is hard to do, especially when it's with your best friend. Can these two ex-besties survive summer camp together?
The two most popular characters in the Percy Jackson Saga, Demigods Nico di Angelo and Will Solace must endure the terrors of Tartarus to rescue an old friend in this thrilling adventure.
In thirteen-year-old Aster's family, all the girls are raised to be witches, while boys grow up to be shapeshifters. Anyone who dares cross those lines is exiled. Unfortunately for Aster, he still hasn't shifted… and he's still fascinated by witchery, no matter how forbidden it might be. When a mysterious danger threatens the other boys, Aster knows he can help — as a witch. It will take the encouragement of a new friend, the non-magical and non-conforming Charlie, to convince Aster to try practicing his skills. And it will require even more courage to save his family… and be truly himself.