For a millennia, the cannabis plant has been valued for its use for fiber and rope, as food and medicine, and for its psychoactive properties for religious and recreational use. In Michigan, medical marijuana use has been legal since 2008, followed 10 years later by the legalization of recreation use. Check out some of the books below for information on how to cultivate your own, break into the business, or learn a new recipe for personal wellness.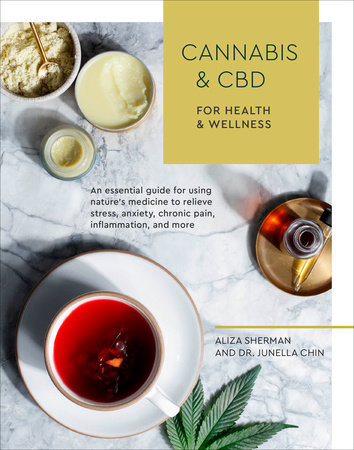 Cannabis and cannabinoids have been widely utilized as patent medicines during the 19th and early 20th centuries, popping up in the United States Pharmacopoeia for the first time in 1850. Cannabis and CBD for Health and Wellness is an essential guide for using cannabis in various ways to relieve stress, anxiety, chronic pain, inflammation, and more.
The most comprehensive and easy-to-understand guide to starting and running a marijuana business.
Based on the popular Munchies and Viceland television series Bong Appétit, this cannabis cookbook features 65 "high"-end recipes for sweet and savory dishes as well as cocktails.
Designed for beginner gardeners and experienced cultivators alike, the Grow Bible will teach you how to grow big, potent buds quickly, safely and efficiently, for medicinal and recreational use, and all with easy, step-by-step instructions.
Learn how to buy, prepare, and safely use THC and CBD for maximum benefits to your body, mind, home, and spirit.
From retailers to growers, producers, and suppliers, there's a seemingly never-ending list of startup opportunities in this emerging market.
Complete with instructions for creating master ingredients such as canna butters, oils, honey, and maple syrup, as well as information on dosage and portions and the science of cannabis, this book gives cannabis newbies and connoisseurs alike the info they need to create easy, safe, and delicious edibles.
Honest, intelligent, and approachable, Grow Your Own combats the inaccurate stereotypes that are again being used to bolster the case for prohibition.