Want to bring the flavors of Southeast Asia to your home tonight? Borrow one of these cookbooks to do just that! From traditional to modern and even vegan options there is sure to be a recipe for everyone.
Growing up half-Filipino, Leah Cohen never thought food from her mother's side would become her life's work. But after working in Michelin-starred restaurants and then competing on Top Chef, Cohen was still searching to define what made her food hers. She found the answer in Vietnam, Thailand, Myanmar, Singapore, Indonesia, and yes, the Philippines, as she rediscovered the deliciously sweet, pungent, and spicy flavors of her youth and set out to take them back with her to New York.
The recipes in Coconut & Sambal use easily accessible ingredients and simple techniques and are interwoven with beguiling tales of life on the islands and vibrant food and travel photography, shining a light on the magnificent but little-known cuisine of Indonesia.
Sharing beloved barbecue dishes from the Southeast Asian countries of Thailand, Burma, Laos, Cambodia, Vietnam, Malaysia, Singapore, Philippines, and Indonesia, experienced author and expert on Asian cooking Leela Punyaratabandhu inspires readers with a deep dive into the flavor profile and spices of the region. She teaches you how to set up your own smoker, cook over an open flame, or grill on the equipment you already have in your backyard.
Submerse yourself in Asian cuisine beyond Pad Thai and Pho and make incredible rice and noodle dishes any time, anywhere.
When Sasha Gill went vegan, she wasn't about to leave her family's home-cooked favorites behind. Pad thai without fish sauce? Curry without ghee? In East Meets Vegan, Sasha proves that Asian cooking can be plant-based–as well as easy, affordable, and delicious.
Experience classic and authentic recipes from the Philippines with Quintessential Filipino Cooking. This incredible collection of 75 recipes highlights the traditions and favors of Filipino cooking and gives each one Liza's personal touch that takes it to the next level.
Demystifying Southeast Asia's cuisine, this cookbook translates years of photography, culinary training, education, and resulting expertise into an adventure of recipes, stories, and practical advice on cooking. Regardless of exotic flavors, foreign ingredients, and unfamiliar techniques, the guide demonstrates how cooking remains universal and the science of food holds fast.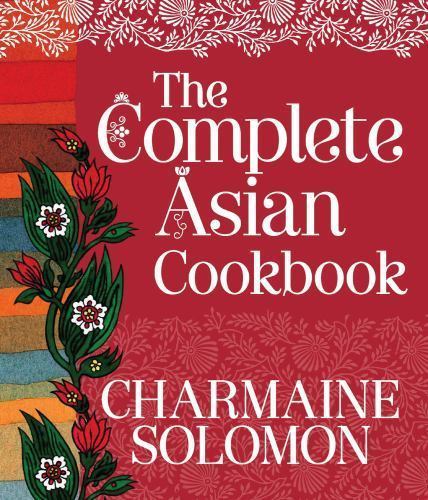 Spices, imaginatively used, are the outstanding feature of Indian and Pakistani cookery-subtle or pungent, hot or mild, there is something to suit every palate. This is a completely revised and updated edition of Charmaine Solomon's influential and iconic The Complete Asian Cookbook. Instantly heralded as a classic when it was first published in 1976, The Complete Asian Cookbook covers 800 classic and contemporary dishes from fifteen countries.
Just when you thought you knew everything about Asian food, along comes James Oseland's Cradle of Flavor. Oseland has spent two decades exploring the foods of the Spice Islands. He presents them here in easily made, accessible recipes, perfect for today's home cook. Included is a helpful glossary (illustrated in color in one of the picture sections) of all the ingredients you need to make the dishes and where and how to buy them.
The authors present 165 fabulous recipes that use ingredients now found in supermarkets everywhere to create home-cooked southeast Asian meals in less than half an hour.